Assemblies
Captain Bob brings the world of space travel to your school or special event. The presentations combine STEM concepts with the fun of exploration. The program also highlights women in aerospace.
A Word About STEM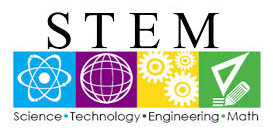 STEM is a nationwide curriculum based on the idea of educating students in four specific disciplines — science, technology, engineering and mathematics — in an interdisciplinary and applied approach. Rather than teach the four disciplines as separate and discrete subjects, STEM integrates them into a cohesive learning paradigm based on real-world applications.
Rockets and Robots in Space
With his use of models and student-involved demonstrations, Captain Bob gives children a front row seat on the International Space Station. They learn about the fun of weightlessness and how men traveled on the dangerous and thrilling journey to the Moon.
Then on to the exciting world of robots in space! Bob talks about the Mars rovers and shows how they landed and drove on Mars, making these far-off explorations real and interesting.
Show length:
Approximately 45 minutes each.
Show Cost:
We will make every effort to fit your budget.
Cost depends upon distance and number of programs.
For more information and scheduling Contact Captain Bob
Or call: (661) 618-3193