Captain Bob brings the world of space travel to your school or special event. The presentations combine STEM concepts with the fun of exploration. The program also highlights women in aerospace.
A Word About STEM & STEAM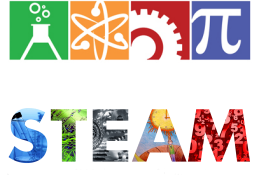 These are nationwide programs designed to promote science, technology, engineering, art and mathematics — in an interdisciplinary and applied approach, integrating them into a cohesive learning paradigm based on real-world applications.
Rockets & Robots Assemblies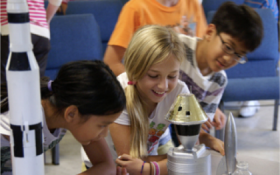 With his use of models and student-involved demonstrations, Captain Bob gives children a front row seat to space exploration and robotics. Even the youngest students are fully engaged, making these far-off explorations real and interesting.
Show length:
Approximately 45 minutes.
Show cost:
Based upon number of programs.
Every effort made to fit your budget.
(Reduced price for Title 1 schools)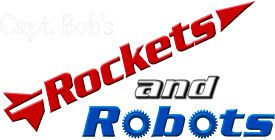 California School Assemblies
(866) 855-4655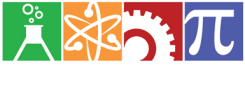 No Launches
No Pyrotechnics
Inside Assembly